Citronelle the name synonymous with an ultimate sense of happiness and comfort. Set in the heart of Kochi, yet designed to host an ultimate experience away from the hustle and bustle of the city, Citronelle wellness prime strives for the holistic well-being of our esteemed customers. It is achieved as we treat every individual as a unique entity, and we customize our treatments taking account of the person, which is why we are different from the rest, and constantly setting a benchmark for the competition.

Our philosophy is deep-rooted in our commitment to embrace a healthier lifestyle that results in invigorated mind, body and soul. We pride ourselves in offering a gamut of services for both men and women including oriental body spas, aromatherapy, skin care facials, body polishing, hands & feet spas, head massage, and cleanups to deliver the best possible results to each customer who visits us. Not only we offer a series of preparations and treatments for destressing, we also create a relaxed environment for those who wish to unwind at their own pace.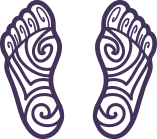 Our high-end facility gives you the privacy and the right ambiance you need to relax and revive. Experience rejuvenating massage therapy at Citronelle Prime.
You need special take care of your face for a young and vibrant look. Citronella has a variety of facials to offer your face the extra care it deserves.
We Use Products Of The Best Brands Only